Livonia Dentist - Livonia Dental Office
This page provides you with practical information about our practice. It includes descriptions of our office location, including a map and directions, hours, appointment scheduling, insurance acceptance and billing policies.
Himm Family Dentistry
16824 Newburgh Rd
Livonia, MI 48154
734-421-0121
Office Hours
Monday: 8:00 AM-5:00 PM
Tuesday: 8:00 AM-5:00 PM
Wednesday: 8:00 AM-5:00 PM
Thursday: 7:00 AM-12:00 PM - Alternating
Friday: 7:00 AM-12:00 PM - Alternating
Saturday: Appointment Only
Sunday: Closed
---
Our Story

Himm Family Dentistry is a third-generation dental office. Founded by Dr. Watson in the 1950's, we have been a Livonia practice of excellence for over 50 years and strive to stay that way. We have the latest technology to make dentistry more comfortable for our patients. Our technology includes digital x-rays, one visit crowns, OralID for oral cancer screening and a commitment to maintaining our dental IQ through classes and continuing education. Currently, Dr. William Himm and Dr. Rebecca Himm run the practice. Dr. Andrew Himm has completed a course in 6-Month-Smiles and helps give our patients the smiles they desire through orthodontics.
From first contact at Himm Family Dentistry, our Livonia dentists are committed to your individual attention and strive to provide personalized oral health care tailored for your unique dental needs and goals. We work hard to create the ultimate stress-free and comfortable dental experience. Your health and comfort are our top priorities, and we do what it takes to help every patient understand their symptoms and treatment options in a relaxed office setting.
It is our mission to educate and provide our patients with the best dental care in Livonia. We encourage you to browse our office page as well as our office website where service details and patient education libraries are available whenever you have a question about our practice or your oral health. Achieving quality dental care shouldn't be difficult, so at Himm Family Dentistry we make it simple to achieve your healthiest, most beautiful smile. Whether you are looking for information on general dentistry, teeth whitening, crowns, preventive care, or periodontal exams, you can learn more about all of your options from our services page. For your convenience, you can also request an appointment online with our Livonia dentist and download patient forms directly from our website.
Feel free to contact us with any questions. We look forward to making each visit to our office a positive experience.



A Beautiful Practice For All Your Dental Needs Facility
We are proud to provide a state-of-the-art facility for the highest quality dental care available. It is one of our top priorities to protect the well-being of our valued patients. For this reason, our office meets and surpasses all OSHA (Occupational Safety and Health Administration) and CDC (Center for Disease Control) standards. We are confident that you will feel right at home in our office as we welcome all patients as if they were family.
Appointments
If you would like to make an appointment, please contact our office by phone or email.. Our office facilitates communications and emergency calls and appointments are available and welcome, especially for new patients seeking help.
Financial
We will be more than happy to submit all insurance forms for you and help you recover the most from your benefits. We will do everything we can to help you afford the treatment you need and want. For patients who require major work, a complete payment plan is designed with an appropriate payment schedule. Forms of payment accepted by the office are check, cash, or any major credit card.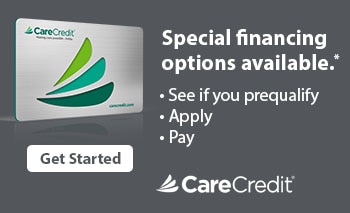 Cancellation
If you are unable to keep an appointment, we ask that you kindly provide us with at least 48 hours notice. We ask for this advance notice so that we can offer this appointment to another patient. A fee may be charged if a patient does not show up for an appointment without sufficient notice.
We would like to take this opportunity to thank you for choosing our practice for your dental care.